Where're all my noodle heads at?? Curly head ladies, holla! ;)
Michigan weather has been particularly soggy lately. I could fight the wind and rain & straighten my hair anyway, but what's the point? Last week I literally went grocery shopping in a complete downpour. Yeah... Not one of my favorite things to do. My hair just goes curly as soon as water hits it so there's not much point in trying to fight it on wet days. When the summer months come I generally wear my hair curly more often than not due to the humidity. Hey, I view it this way- it's like God gave me summer and winter hair! Ha... Why fight it, right?
Here are my go-to items for perfect, soft curls:
Aveda's Confixor Gel
and a
diffuser
. That's it. There's nothing worse (to me) than stiff, crunchy curls. *Yikes* If I'm going curly, I want some bounce, yo!
Here's my entire routine for curly hair days:
1.) Towel dry hair
2.) Run a large-tooth pic comb through hair
3.) Apply a quarter-sized amount of confixor all over head
4.) Diffuse with blowdryer/tool
In speaking of diffusers my friend once said- "They're perfect for shaping curls and yet they're careful not to disturbe the curls in their natural habitat." Haha... Too funny. But it's true! Diffusers are the stuff.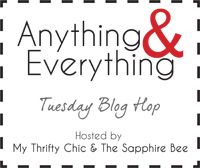 Do
YOU
have an amazing curly hair secret weapon?? SHARE it with yours truly in the comments, ok? :) Love you all.