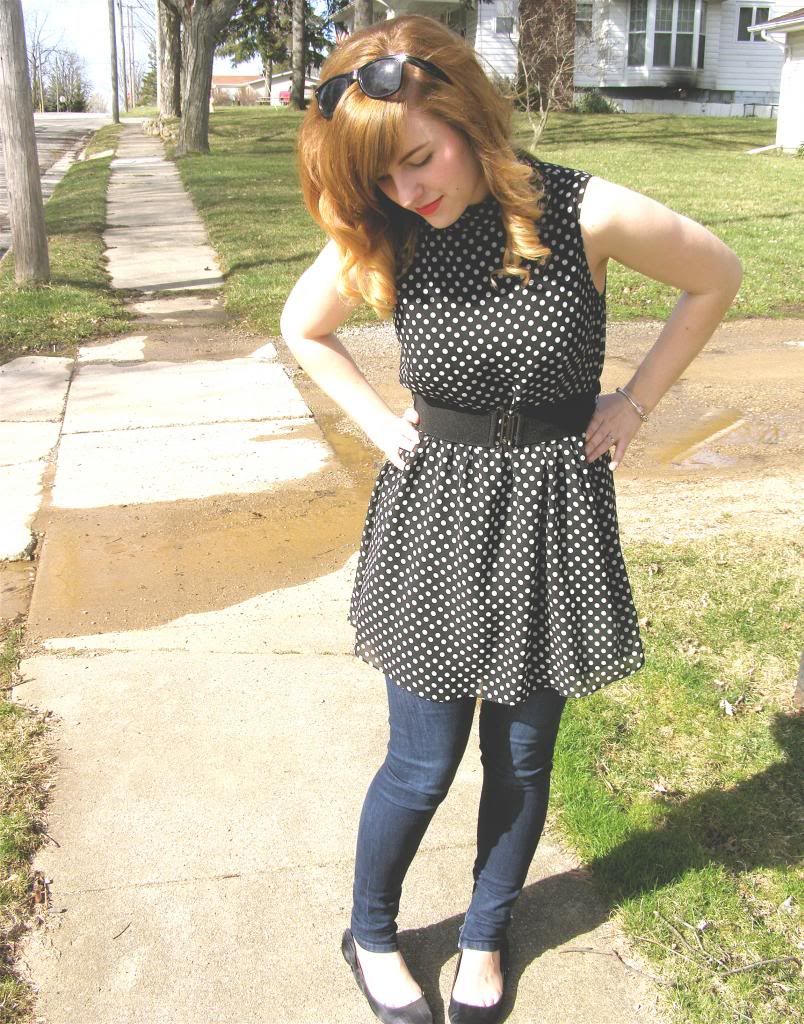 Today I am turning the camera on my sister because she is so adorable.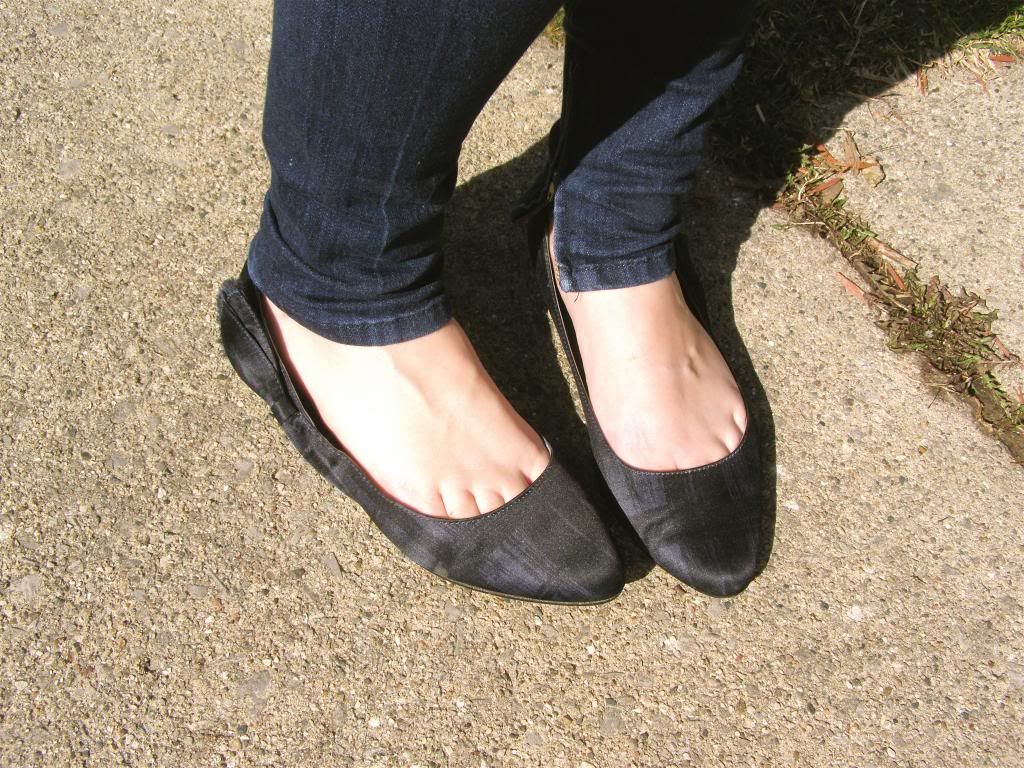 Candice is pairing this cute polka dot dress with jeggings and black bow flats. Perfect! My favorite part of this dress is the cutout in the back- LOVE. -And so on-trend for spring/summer. Oh yes, and Bear wanted to get in on the pictures too. Isn't he looking adorable in his spring bandana? haha... Soo cute.
What are you MOST looking forward to this spring? I personally can't wait to get in my landscaping and start working away like the busy little bee I am. ;) Bring on those May flowers!! I'll be back with you tomorrow friends. As always- thank you for reading!