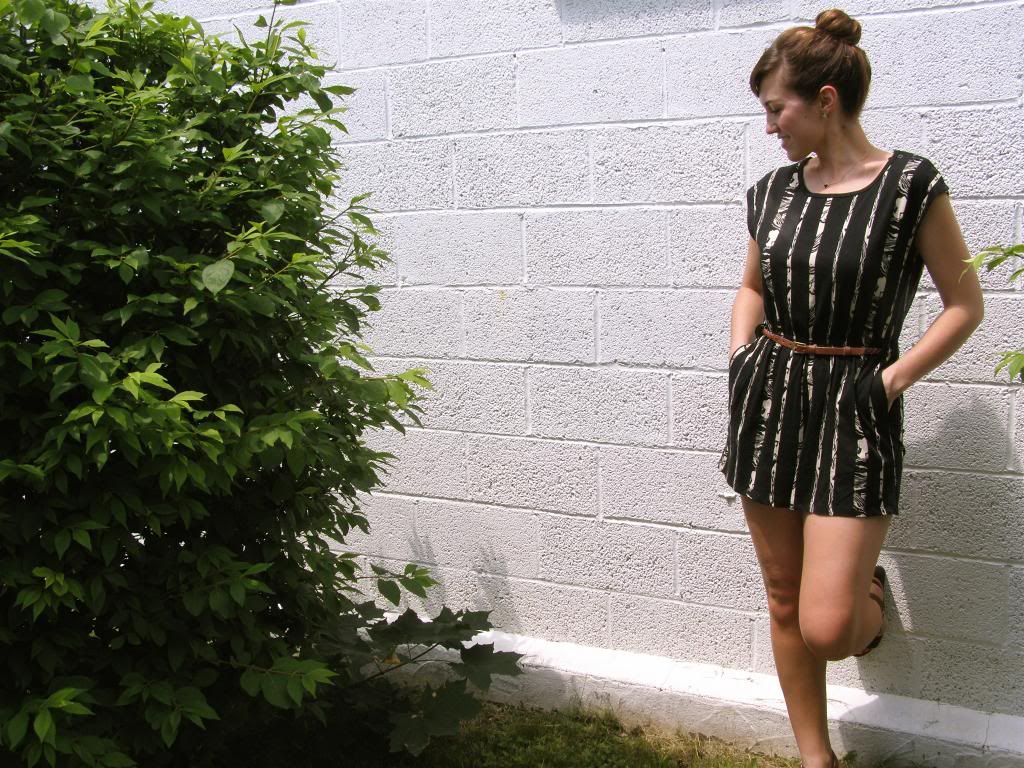 Confession: I'm typically afraid of rompers.
It's kind of a running joke between my sister and I. We sort of refused to wear them for a while. Maybe it's because we've seen so many romper outfits go wrong?? Like, if you bend over I don't want to see your hoo-ha, or anything else for that matter. I don't know. Anyway, the point is- I caved! I totally gave in and decided to give it a go. I literally walked in to Forever 21 and asked a sales lady to 'give me all her rompers'. Haha. She laughed. It took a few tries but I eventually settled on this black & cream patterned romper.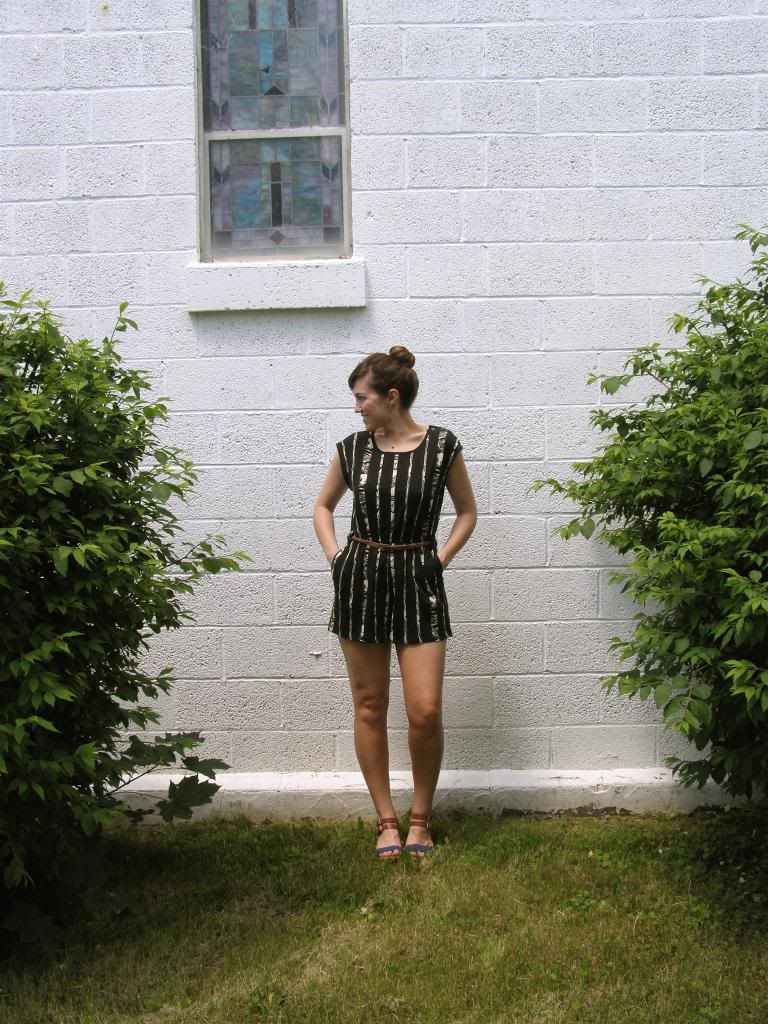 I especially love these cute little buttons on the left sleeve. Hey, you've got to use the bathroom somehow, right?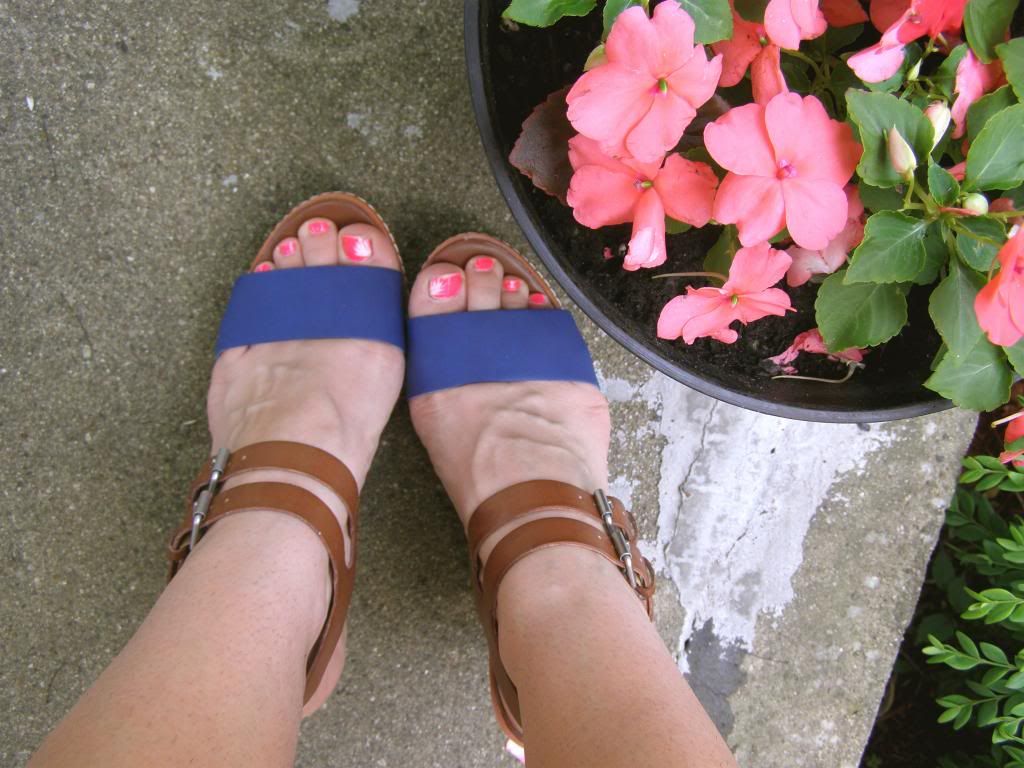 Color-blocked shoes and a view of my newly planted flowers. ;)
Geo necklace. I can wear this with almost anything!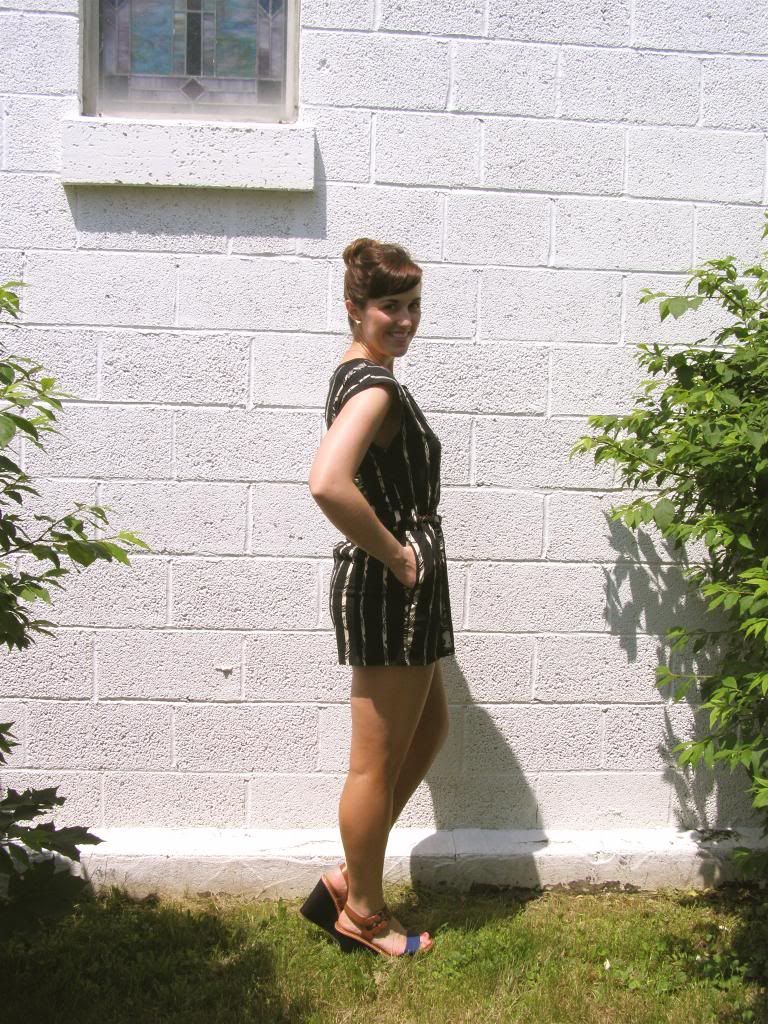 So there you have it... A story of a girl who conquered her fear of rompers. Perhaps I'll be wearing more of them this summer? Only time will tell.
Ben is coming back into town today after being gone on a LONG business trip. Ok, it was only a week but it felt like a month. *sigh* I've missed him. Needless to say, I'm excited for the weekend! Thanks for reading friends. I just love you guys.